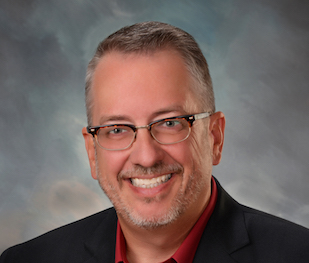 Rick Watts
General Manager
Rick Watts joined KBOE/KMZN as General Manager in August 2016. Rick relocated to Iowa with his wife Elisa from Paonia, Colorado where he served as General Manager of the local radio station there. In his spare time, Rick enjoys gardening, cooking, attending music events, and spending time with his family, including his two beautiful granddaughters.
---
Keri Songer
Traffic Manager
Keri Songer began as an Office Assistant at KBOE/KMZN in October 2015. A graduate of William Penn University in Osky, Keri loves to read and spend time with her husband and two greyhounds. She also teaches dance and color guard.
---
Melissa Radoy
Sales Representative
Melissa joined the KBOE/KMZN team as a sales representative in November 2018. She grew up in Adrian, Michigan and currently resides in Oskaloosa with her son Driver. She has bachelor's degree in education with a double minor in business and communication. You can contact Melissa at mradoy@kboeradio.com.
---
Joe Lancello
News/Sports Director
Joe joined the KBOE/KMZN team in July 2018 as the News/Sports Director. He was born in Olwein, Iowa but grew up in Cedarburg, Wisconsin. He earned his BA in Journalism at the University of Minnesota. In his spare time he enjoys reading, following US and English soccer and a variety of other sports. He says that to the question Hawkeyes or Cyclones, the answer is Gophers. You can reach Joe at jlancello@kboeradio.com.
---
Titus Letzring
Media Production Specialist
Titus joined the KBOE/KMZN team in March 2017 as the Media Production Specialist. He was born in Storm Lake, Iowa, but grew up in Hanover, Iowa. He earned his BA in Digital Communications at William Penn University. In his spare time, he enjoys playing video games and watching movies with his wife as well as playing basketball whenever he can. You can reach Titus at tletzring@kboeradio.com.
---
Gary Wilson
Chief Engineer & Technical Director
Gary Wilson is KBOE/KMZN's Chief Engineer and Technical Director. He maintains all of KBOE's equipment. Gary lives in Oskaloosa with his wife Joyce.
---
NEWSLETTER
Stay updated, sign up for our newsletter.