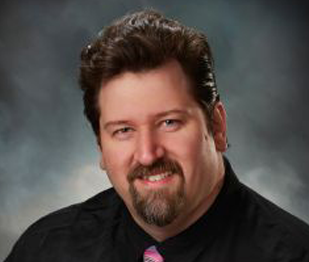 Bob Allen
The Morning Brew
Monday–Saturday 6AM–11AM
In the beginning of 2017, Bob Allen moved to the morning slot on KMZN after being the morning host on KBOE since 1998. When he's not playing the hits at KMZN, he's probably spinning them at home on vinyl or playing guitar in a band. Bob is also an avid photographer, film nerd, and nature enthusiast. He enjoys spending his time exploring and photographing the Iowa countryside with his wife Donna.
---
Micah Leaverton
Oops, I Missed Church!
Every Sunday 3PM–7PM
Micah Leaverton joined KBOE/KMZN in October 2016 as a Sales Representative. He now has an on-air show every Sunday afternoon on KMZN. He spent his early childhood in Colorado, grew up mostly in Oskaloosa, and says has been fortunate to move around a lot. Micah loves people, music, travel, books, and of course, Waffle House.
---
Brother Dave
Brother Dave on KMZN
Afternoons from 1PM–6PM
Brother Dave first started working for KMZN in August 2016 doing video work. After a hiatus, he rejoined the team in February 2018 as an on-air personality in the afternoons. He is from Iowa City and enjoys collecting old time radio shows from the 1930's through the 1950's. He spends lots of time outdoors with his wife Linda and their three daughters, as well as their two mini schnauzers (Max and Misty).
---
NEWSLETTER
Stay updated, sign up for our newsletter.